Project Echelon Racing begins their first season at the UCI Continental level at Challenge Ciclista Mallorca, a series of five 1.1-level races from January 25-29. They will race alongside eight WorldTour squads, including Soudal-QuickStep, with two-time World Champion Julian Alaphilippe making his season debut.
There are 10 ProTeams in the field, along with an additional pair of Continental squads and the Spanish Track selection team. The Mallorca races begin on January 25 with Trofeo Calvia and conclude on January 29 with Trofeo Palma, with live broadcasts on Eurosport for the final hour and a half of racing each day.
After six seasons in the amateur ranks as a US domestic elite squad, Project Echelon Racing moved to the UCI level and added four international stage races to its calendar. After the Mallorca opener, other international stage races will include the Vuelta Colombia in South America, the 10-day Tour Cycliste International de la Guadeloupe in France and then Vuelta a Guatemala in Central America.
Project Echelon will also compete in the two remaining UCI stage races on the US calendar this spring – Tour of the Gila and Joe Martin Stage Race. Tyler Stites, the silver medalist at the US Pro Road Nationals, led the stage racing scoresheet for the team last year with third overall at Joe Martin and had a pair of stage victories at Tour of the Gila. He also took the GC title at Redlands Bicycle Classic.
Also returning is New Zealander Ethan Craine, who secured the U23 crown and second place in the sprint classification at the 2022 American Criterium Cup series of nine men's races.
Canadian Gravel Championships in 2023
Canada will join the growing list of countries that will host a gravel national championships in 2023. The titles will be awarded by results in the Paris to Ancaster (P2A) bike race, the 110km Cento course.
P2A, inspired by Paris-Roubaix, is a predecessor to the gravel race trend. In its 29th year, it has taken place since 1994 and incorporates rough cobblestone roads, farm lanes, gravel roads, singletrack trails and tarmac west of Hamilton, Ontario.
This year's race will be held on April 30. As of January 16, P2A already had 1,600 registered riders for all four distances.
USA Cycling listed a gravel championship event in its list of nationals for 2023, but the date and location have yet to be announced. The Netherlands held their championships in 2022, with Marianne Vos winning the women's title along with Coen Vermeltfoort in the men's race.
The UCI sanctioned their first Gravel World Championships in 2022. Gianni Vermeersch won the men's title, and Pauline Ferrand-Prévot won the women's.
Feehery headlines new riders for Miami Blazers, new women's team confirmed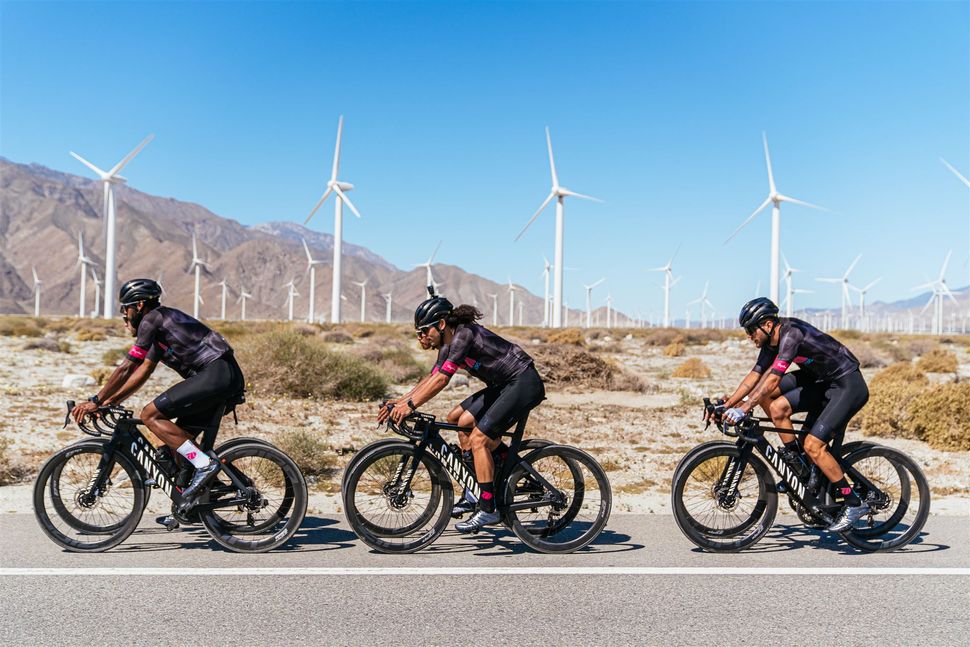 The Miami Blazers, a US domestic elite men's team that found success at the inaugural American Criterium Cup last year, confirmed they will have seven new on the 11-rider roster for 2023.
One of the new riders will be part of a new women's program and the first rider confirmed was Alexi Costa-Ramirez, a sprinter from Trinidad & Tobago who raced with CWA Racing p/b Goldman Sachs ETFs for two seasons.
"The Miami Blazers are actively building the women's program and scouting new talent. Alexi is the first to sign to the women's program and the team looks forward to building its first women's squad. The team has yet to determine their final race schedule for 2023, " a team spokesperson said, noting that the focus would not be to compete in the National Cycling League.
Last season the Blazers finished as the third-best men's team in the fledgling American Criterium Cup series. The four returning riders are Dante Young, Hasani Hennis, Joshua Kelly and 2018 US Pro Road Race champion Jonny Brown.
Leading the list of new firepower on the men's roster is Brandon Feehery, who moves from Project Echelon Racing. Feehery dominated the ACC series last year by winning the individual overall and sprint titles. He will be joined by Daniel Estevez, Ruben Campanioni, Oscar Quiroz, Spencer Moavenzadeh and Tanner Ward.
Miami Nights connect with ZleL Concept Store for fans
The newest domestic elite team in Miami is the Miami Nights, founded by the organizers of the National Cycling League. The team announced this week it will partner with ZleL Concept Store, located in Coral Gables, Florida, as an official fan headquarters and clubhouse for the pro riders.
The Zlel location offers cycling apparel and equipment for sale, as well as service and repairs and a selection of food and beverage products for retail customers. Memberships start at $250 per person.
"ZIeL is a hub for cyclists to train, recover, shop, service their bikes, and learn about the latest trends and tech in the sport, surrounded by people who are passionate about cycling," said Frank Travieso, one of the pro riders for the Nights.
The NCL plans to launch their four-race criterium series at Miami Beach in April. Zlel will support NCL riders and fans as the race headquarters. Throughout the 2023 season, the store will also serve as a base for cyclists and fans to participate in group rides, clinics and special events.
The NCL will launch in 2023 with 10 invitation-only teams competing across a series of criterium-style races in four major markets for a $1 million prize purse. Racing will begin in Miami Beach, Florida, then spread across the summer to Atlanta, Georgia, Denver, Colorado and Washington DC In 2024, the NCL hopes to expand with races in eight cities. Dates for the 2023 four-race series have not been announced.
North American UCI Continental Teams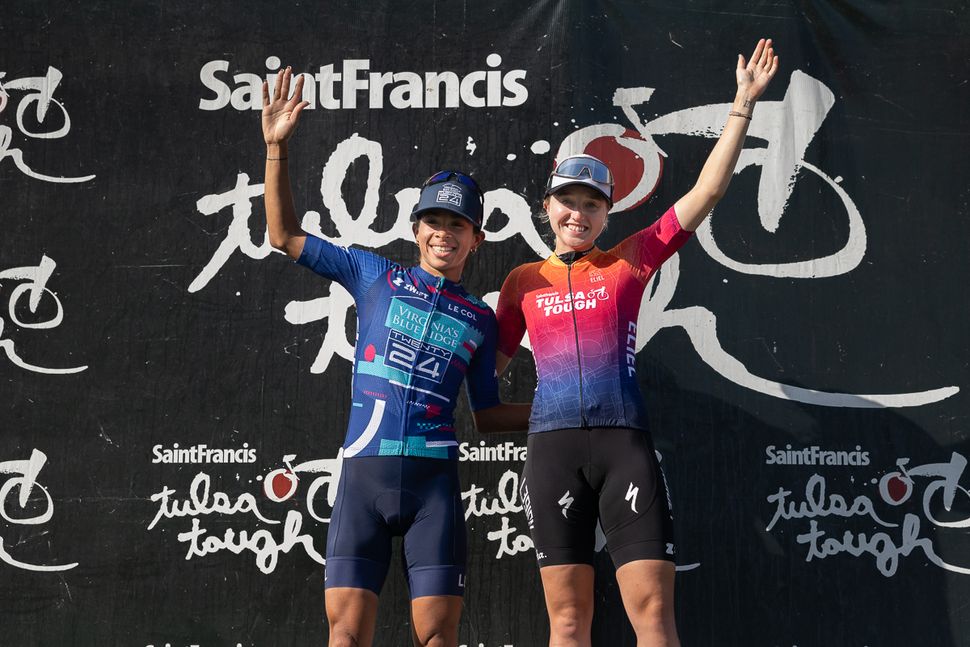 A total of 14 men's and women's teams have been confirmed by the UCI at the Continental level in North America for 2023. The United States leads the way with six men's and four women's teams for international racing, while in Canada there are three men's squads and only team for women. There were no teams at that level from Mexico.
On the women's side, DNA Pro Cycling returns to the Continental level for a fourth consecutive year and sixth time since 2016. Reappearing after three years as a domestic elite program is Virginia's Blue Ridge TWENTY24, which begins its 18th season.
InstaFund Racing is the only team from Canada, and returns to a fourth season at the Continental level. The new teams on the block are Cynisca Cycling and Roxo Racing, competing in their inaugural seasons.
The men's team with the most longevity is US-based Hagens Berman Axeon, which began in 2009, and spent two of its previous 14 seasons at a higher second-tier level. Other notable U23 development squads returning at the Continental level are EF Education-Nippo Development Team, in its third year, Canadian-based Premier Tech U23 Cycling Project, for a second year, and Team Novo Nordisk Development, in its 11th year but third at the Conti level.
Project Echelon Racing is back for a seventh year and moves up from the domestic elite level for the first time. Team Skyline returns for a fifth year while L39ION of Los Angeles is back for a third year.
Among the Canadian teams, fourth-year Toronto Hustle is back at the Conti level for a second season, while X-Speed ​​United returns for a fifth season as a Canadian-registered squad based in Belgium.
Men's teams for 2023
EF Education – Nippo Development Team (USA)
Hagens Berman Axeon (USA)
L39ION of Los Angeles (USA)
Premier Tech U23 Cycling Project (Can)
Project Echelon Racing (USA)
Team Novo Nordisk Development (USA)
Team Skyline (USA)
Toronto Hustle (Can)
X-Speed ​​United Continental (Can)
Women's teams for 2023
Cynisca Cycling (USA)
DNA Pro Cycling Team (USA)
InstaFund Racing (Can)
Roxo Racing (USA)
Virginia's Blue Ridge TWENTY24 (USA)